International Journal The World Astrology Review, No 2 (50), February 28, 2006
Classical Duet Angela Merkel – Vladimir Putin
Alexander Trounev (Toronto, Canada)
Translated by Liudmila Gavrilova (Cologne, Germany)
The results of Angela Merkel's visit to Moscow in January of this year have stunned a lot of political scientists. Only few people understood why Merkel intended to battle with Putin in fact was quite friendly and at the end of her visit declared that the development of Russian-German economic cooperation "took her breath away".
The explanation of the matter we can find in Merkel's and Putin's binary chart (Figure 1). Ascendants in the leaders' birth charts coincide to within 1 degree; therefore they represent a classical duet. Though each of them "plays" his own part of the whole melody – one of them in Germany for German, another – in Russia for Russian, nevertheless it is obvious that it's the same melody about the same things: the prospects of energy co-operation and the building of the North European Gas Pipeline. Four Planets – the Sun, Mercury, Jupiter and Uranus – which allowed Angela Merkel to score successes in science, hit in the 9th house of Putin's birth chart. No wonder that during the meeting he spoke German with Angela confused his surroundings. The almost whole coincidence of the Pluto in the both charts in the 10th houses shows clearly that the both politicians are serving the interests of plutocracy.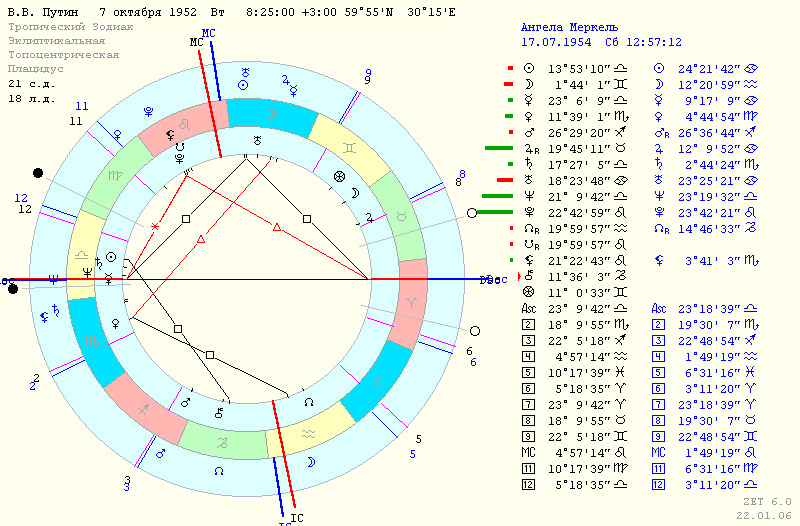 Figure 1: Merkel's and Putin's binary chart
A quite exact trine between the Jupiter in Angela's chart and the Venus in Putin's chart is the sign of the mutual sympathy, but Angela's quadrature of the Uranus and the Sun to Putin's ascendant and Mercury keep us waiting any kind of sudden changes in their relations. There is a certain coincidence of Angela's retrograde Mars and Putin's Mars in the third house of their charts among another aspect. Hence it appears Putin's "talkativeness" in Merkel's presence. At last Angela's Neptune which almost precisely gets into combination with Putin' Mercury points out, that the Russian president can be easily deluded or even deceived by this very smart and far-seeing woman.